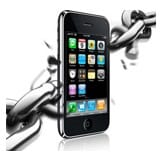 We have covered PwnageTool 3.1.5 to Jailbreak iPhone 3.1.3 & Redsn0w 0.9.4 to Jailbreak iPhone 2G 3.1.3 you can also unlock iPhone OS 3.1.3 with Ultrasn0w. Now incase if you upgraded to firmware 3.1.3 mistakenly and looking for way to downgrade to OS 3.1.2 then here is Fuzzyband Downgrader iPhone app.
Fuzzyband Downgrader has been updated to support downgrading from iPhone OS 3.1.3 baseband (05.12.01) for 05.08 bootloader users (early iPhone 3G). You can find Fuzzyband in the System section of Cydia.
Using this utility early iPhone 3G users can downgrade their baseband to an unlockable version allowing them run OS 3.1.3 unlocked even if they accidentally upgraded. Follow below steps to downgrade iPhone OS 3.1.3 to 3.1.2 using Fuzzyband.
How to Downgrade iPhone OS 3.1.3 (Baseband 05.12.01) to 3.1.2 Using Fuzzyband
1. Launch Cydia from your springboard, and go to systems under section tab
2. Press to select 3G Fuzzyband Downgrader from the list of packages & click on install.
3. After installation is completed successfully return to cydia and press home button and launch Fuzzyband.
4. A message will be displayed if your bootloader is not supported,  If you have the 5.08 bootloader you will be able to downgrade from baseband 05.12.01. Press the Downgrade button to begin downgrading your baseband.
5. Once the downgrade has completed successfully you will be displayed a Done! message saying, "I Haz Downgrade!"
Similar Posts: