Engadget has just reported on seeing the Intel Core i5-2300, i5-2400, and the Core i7-2600, the upcoming Sandy Bridge CPU brigade in a Malaysian Electronics Store, Compuzone. Seems like Intel is proud to introduce the line-up for the Asian market before unveiling the product at the upcoming CES 2011. The company has a history of rolling out their products in the most demanding Asian markets before they unveiling it to the European or the American centers.
Apart from spotting the products at the computer electronics store, we got a sneak peek at the full pricing and speed breakdown for the Intel processing units.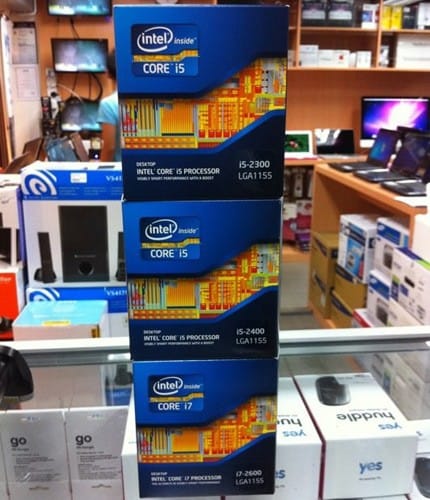 The Intel Core i7-2600 rolls in a speed of 3.4GHz with a price tag o $301, followed by the Core i5-2400 with the processing power of 3.1GHz and price of $195 while the Intel Core i5-2300 delivers a 2.8GHz processing speed with a price tag of $188.
Similar Posts: