SPB Software, the leading mobile software developer announced a collaboration with Fujitsu for developing an improved user interface for the company's Android powered REGZA Phone T-01C. Apart from creating an improved version of the GUI, SPB Software would roll in new features to expand the functionalities.
Fujitsu developed the REGZA phone mainly offering users an entertainment smartphone, packed with benefits of a standard conventional mobile phone. The software company would present a solution, which includes a NX! Screen, STARMEMO, SPB Weather, set of social network accounts and set widgets.

In a statement:
To meet the needs of users who want to have the convenient and eye-thrilling interface, easy access to all frequently used functions and follow the latest updates on their favorite social networks Fujitsu invited SPB Software to develop the number of usability too. The T-01C is our all-in-one Android-based smartphone which is available in Japan from NTT DOCOMO. It employs NX!UI, an original, easy-to-use interface.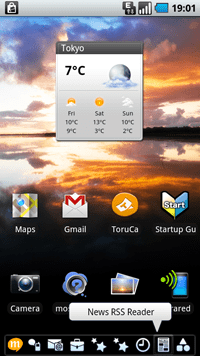 Critics eye the result of the collaboration to deliver a great mobile user experience. The solution would offer users fast access to a number of services including:
1. Calculator
2. RSS
3. Calendar
4. Most visited and most used apps
5. Bookmarks
6. Popular Social Networks
The users interface is done according to the Fujitsu style interface guidelines which match with the style of the device hardware.
via [SPB]
Similar Posts: