Every user has their own resolution and desktop settings also the way they arrange icons on desktop. However if multiple users uses same pc the it become really inconvenient to set & rest resolution and other settings manually every time you login or logoff.
In past we had covered Resolution Master tool to reset & automatically adjusts the screen resolution when a user logs on.
Now here is yet another similar tool ResolutionKeeper small tool that you can use to set the screen resolution under in a simple way that it will be reset to your settings upon every logon or upon a fast user switch.
ResolutionKeeper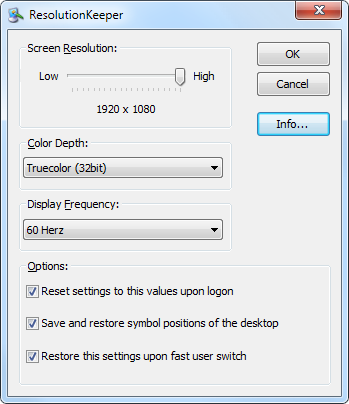 Similar Posts: