You can now also use your Gmail accounts with Yahoo Mail. Yahoo announced that it has expanded its server-side support to enable Gmail and Google Apps integration with its email service. The company hopes that this feature will help it attract more users. The email service already supports integration for Outlook.com, Hotmail, and AOL Mail.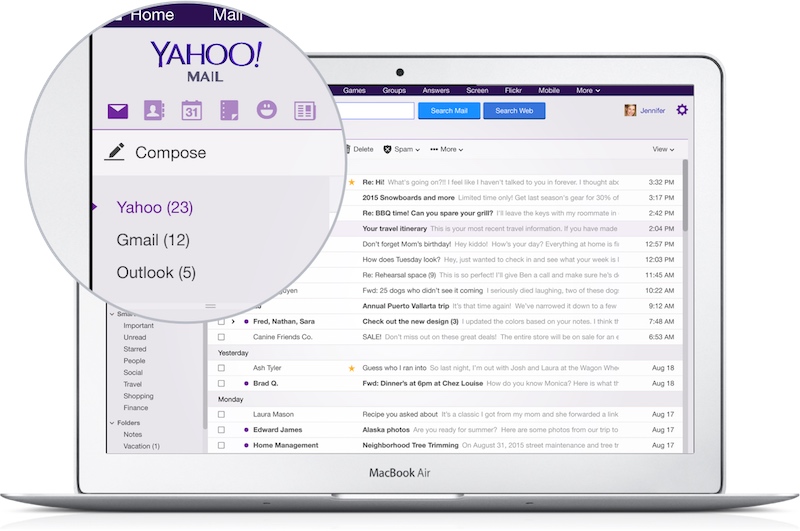 The feature will let users manage their accounts seamlessly by syncing their activities like moving mails across folders, deleting e-mails etc to Gmail accounts. Yahoo will also let users to compose and send mails through either of the accounts. The multiple mailbox management feature is available for Yahoo Mail iOS and Android apps.
Yahoo users can sign in to their Gmail accounts through Yahoo account key, without the need to put in a separate password. The feature also gives users an option to add photos, videos and GIFs to mails with a '+' button.
"All the features you need and love in Yahoo Mail – powerful search, smart contacts, rich compose features and Yahoo Account Key for password-free sign-in – are now available with Gmail. You can now search across your entire history of emails, from day one, for all connected mailboxes," said Shiv Shankar, senior product manager at Yahoo.