The other day, I had asked plugin developers to dish out their wish list for the plugin repository. Olivier published a comment recommending a plugin called WATS or WordPress Advanced Ticketing System as a way of handling support on your own website.
After installation, users need to visit the Wats Options page within the Settings menu to configure the plugin. The top of the settings page has a donate button if you want to send a little coin to the plugin author which is not intrusive or bothersome. While configuring the plugin, you can click on each menu title to show detailed information about that settings group.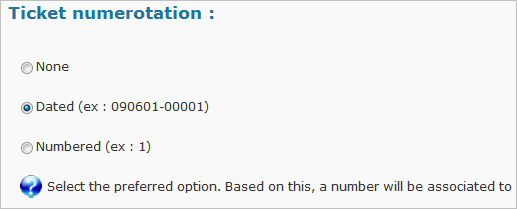 The only problems I met when configuring this plugin is the user interface. Like I mentioned above, you can click on the settings title to show a hidden message that gives more details for the settings group but it's not obvious this can be done. Also, while adding and editing the ticket priorities, I noticed that there is an icon to edit existing priority levels but the icon did not have a tool tip so it was not obvious that it was used to edit entries. Last but not least, the first button I see under the listings is REMOVE. The ADD button is further down below a status indicator. I think things could be rearranged to make a little more sense. For example, place the ADD, REMOVE buttons next to each other with a text field only appearing after the ADD button has been clicked. Directions for how to use this area of the configuration page also need to be added before this group of settings.

If you want to use WATS in conjunction with your main WordPress install, you can add new categories that can be configured to be open to submission. WATS has a front end ticket creation tool but the information for how to add this to a site was no where to be found until I browsed the plugin authors page. You can use the following shortcode to add the form to a page or post: [WATS_TICKET_SUBMIT_FORM].
Once I approved the ticket, I was able to login and view its status.
Overall, the plugin performed as expected. My only complaints lie in the user interface but those could be addressed in an update. For those looking for a ticketing system that bolts on easily to WordPress, this plugin looks like it could be what you're looking for.