In past we had covered WhoCrashed an application to reveal drivers responsible for system crash now here is yet another similar utility AppCrashView which reveals details of all applications crashed on your system.
AppCrashView doesn't require any installation process or additional dll files. In order to start using it, simply run the executable file -AppCrashView.exe. AppCrashView also allows you to easily save the crashes list to text/csv/html/xml file.
AppCrashView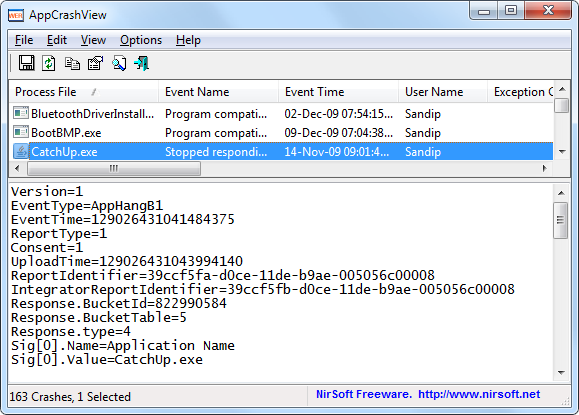 The crashes information is extracted from the .wer files created by the Windows Error Reporting (WER) component of the operating system every time that a crash is occurred.
Similar Posts: