One day pack which was earlier available for Rs 11 and offered 10 MB data now costs Rs 5 and offers 50MB data; similarly three day validity pack used to cost Rs 39 offering just 50 MB now offers 150 MB for just Rs 19; and a new seven day pack costing Rs 39 offers 150 MB too.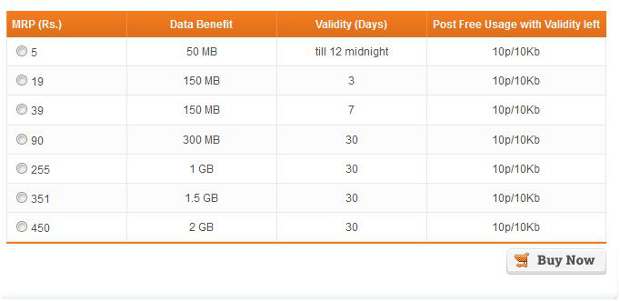 Sadly, the unbundled usage continues to be charged at 10 paisa per 10 KB compared to the industry norm of 3 paisa per 10KB. If fact some operators like RCom and MTS have reduced it to 20 paise to Rs 1 per MB).
Another problem with the tariff structure is lack of unlimited plans and lack of data plans- 5 GB, 10GB) – for heavy users which all the other major operators are offering.