We have covered ScreenTweetr application to upload screenshots to twitter. Now here is yet another similar application DesktopTweet which lets you to take screenshots of computer screen and automatically tweet them on twitter.
DesktopTweet is handy application for designers and animators who want to quick way to share their project screenshots on twitter.
Features of DesktopTweet
1. Upload your pictures directly to your account on an online Twitter picture service! (Current services are TwitPic, yfrog, Twitgoo, Pikchur and Posterous)
2. Uses multithreaded architecture to quickly and quietly upload your pictures in the background (only harassing you when it has to).
3. Lets you set DesktopTweet to start up on Windows boot.
4. An optional automatic update tracker so you can learn of the latest DesktopTweet updates!
DesktopTweet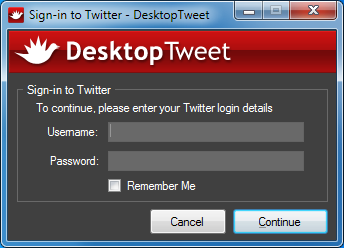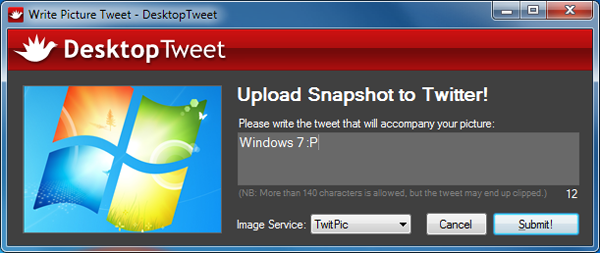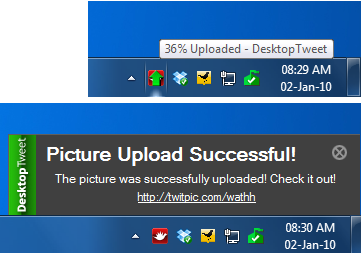 Similar Posts: