Sharp Corporation, a Japanese multinational corporation committed on designing and manufacturing one of the leading electronic products, has unveiled new products designed for those customers looking for a boosting power solution for their TVs.
The company has been successful enough to design an audio system, specially designed for those TV sets which lack the space to install a full-size surround home theater system. Sharp had unveiled the audio system at the recently held Consumer Electronics Show (CES) 2011, tagged as the world's slimmest sound bar audio system designed for TV sets.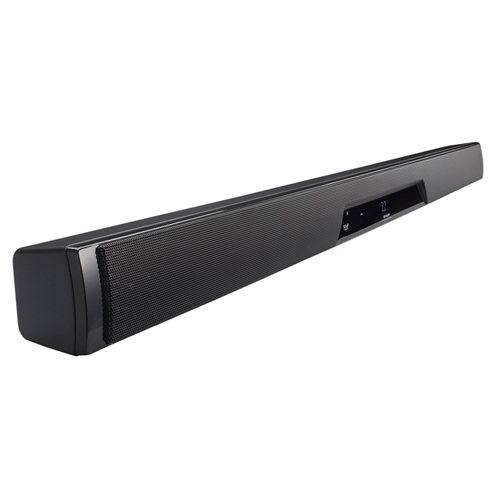 Sharp's audio system can easily blend in with modern widescreen HDTVs. Releasing two models, tagged as the HT-SL70 and HT-SL50 comes with 2.1 channel sound bars with active subwoofers and provides 200 and 100 Watts of RMS power, respectively.
Furthermore, the sound system sports various connectivity options including a TV headphone, RCA or HDMI terminals, along with a 3.5mm audio input for handling additional audio sources such as MP3 players.
Sharp HT-SL70 is designed to fit flat panel TVs of 46-inch and 52-inch screen class sizes with the ability to be divided into two separate parts for enhanced placement, while the HT-SL50 is suited for flat panel TVs of 32-inch screen size.
via [Softpedia]
Similar Posts: