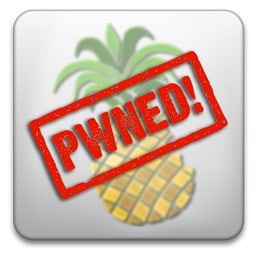 When it comes to iPhone jailbreaking and unlocking only few iPhone hackers you can trust for e.g iPhone Dev team, Geohot & Chronic dev team. Even after repetitive warnings from iPhone dev team on newly released fake tools, users keep falling into the trap of those malicious & attention seeker fake iPhone hackers.
In past we have seen number such attempts when fake jailbreaking and unlocking tools are released but doesnt nothing more than bricking your iPhone. Now here is yet another new guy (@4n0nym0u5DEV) claiming himself iPhone hacker who has released PwnageTool 4.0 which can jailbreak iPhone 3GS 4.0 OS.
PwnageTool is the jailbreaking tool from iPhone Dev team which lets you to jailbreak iPhone 3G & iPhone 3GS while preserving baseband hence keeping your iPhone unlocked.
As of now only Redsn0w 0.9.5 is the official tool for Mac users from iPhone Dev team to jailbreak OS 4.0 on iPhone 3G only. There is no tool which can jailbreak iPhone 3GS 4.0, this so called 4n0nym0u5DEV iPhone hacker definitely want to take advantage of this.
We have not tested PwnageTool 4.0 as well as there are not reports from users having success in jailbreaking iPhone 3GS 4.0 with PwnageTool 4.0. If you have spare iPhone 3GS and want to try PwnageTool 4.0 can download using below link,
Download PwnageTool 4.0.(Link removed)
But keep in mind, we will not be responsible if you brick your iPhone using PwnageTool 4.0. We suggest you to follow iPhone Dev Team's blog for any official updates on iPhone OS 4.0 jailbreak & unlock.
If you have tried PwnageTool 4.0 to jailbreak iPhone 3GS 4.0 then do let us know your results via comments.
You may like to check out :
How to Jailbreak iPhone 3G 4.0 with Redsn0w 0.9.5.
How to Unlock iPhone 3G 4.0 with Ultrasn0w.
Similar Posts: