With a lot of details about the iPad revealed, we are still curious as to how people will react once it becomes widely available. Surely all avid Apple fans will go for the device. But how will non-Apple fans feel about the product? Once it hits the market, will it succeed or flop? Will it become the new net book-of-choice for most consumers?
The answers of all those questions will only be found once iPad is released and if you are curious as to when that will be, then you will definitely find the new iPad commercial to be quite helpful.
The ad, which was aired recently during the Oscars ceremony, shows in motion most of what we already know about the iPad. Many bloggers and tech-experts have covered the iPad's features and most of them were competently and beautifully covered by the advertisement. In the end, the released date was shown to be April 3th.
Click the Image below to watch this commercial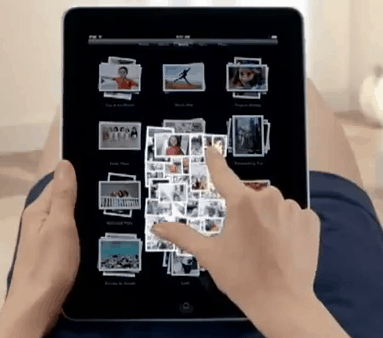 iPad versions which will be released on that date will have WiFi only, and not 3G. iPad versions equipped with both, WiFi and 3G, will be released about a month later.
Here is what we know about the device's pricing so far:
16GB WiFi only $499, WiFi + 3G $629
32GB WiFi only $599, WiFi + 3G $729
64GB WiFi only $699, WiFi + 3G $829
iPad's main specifications include:
0.5″ thin
Weighs 1.5 pounds
9.7″ IPS display
1GHz Apple A4 processor
16, 32, or 64GB of flash storage
802.11n, WiFi, and Bluetooth 2.1
10 hours battery life
I am excited to see how consumers will react to Apple's iPad and how it will fare in the market. If you have any thoughts on the subject, do let me know in the comments.
Similar Posts: