In past we have covered two different network managers, Mobile Net Switch & NetCon Manager which lets you to efficiently manage multiple network profiles. Now here is yet another tool to manage different network profiles, TCP/IP Manager.
TCP/IP Manager lets you to keep track of your network configuration and it also makes it easy to instantly switch to different network profiles without much hassle.
You can create any number of network connection and save as network profile.
TCP/IP Manager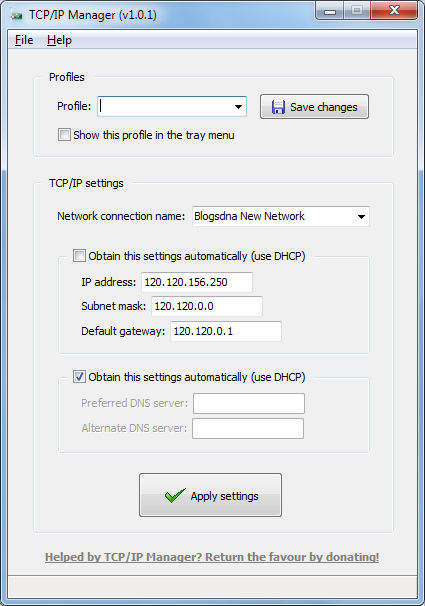 Similar Posts: