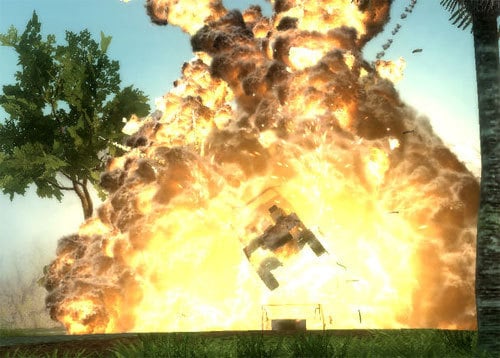 Developer Square Enix has just announced some exciting new DLC for Just cause 2 that will allow players to cause even more havoc in more creative ways. The downloadable content will be available via the in-game Black Market and is divided into two releases with the Aerial Pack due April 29th and the Boom Pack coming May 25th.
The Aerial Pack will include multi-lock missile launcher, and the F-33 Dragon jet fighter, as well as dual thrusters for protagonist Rico's parachute.
The Boom Pack will include a combo shotgun/rocket launcher, quad rocket launcher, air propulsion gun that gives you the ability to lift objects into the air, and a cluster bomb launcher.
The Packs will be available on Xbox Live, PSN, and Steam for $1.99 each (160 Microsoft points).
[via Kotaku]
Similar Posts: