iPDF Express is a powerful but easy to use batch PDF processing application. It does everything in batch mode. Be it converting PDF to images, encrypting PDF, decrypting PDF, merging PDF, splitting PDF and many other
iPDF automatically record history actions and you can playback your previous actions just by mouse over them. You don't even have to click. The UI of iPDF Express is very easy and has easy navigation to accomplish PDF related tasks without messing with menus and submenus.
iPDF Express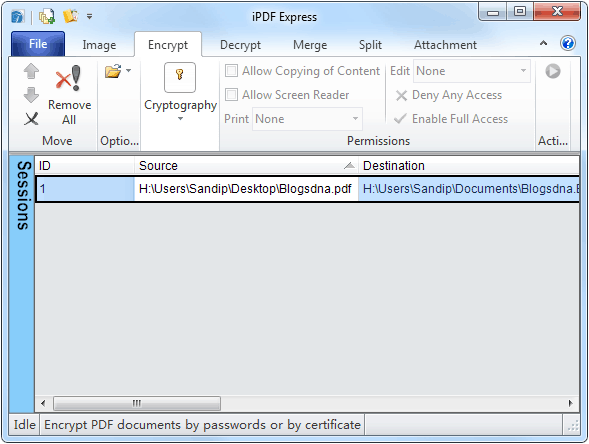 Download iPDF Express PDF automation Processing Tool.
Similar Posts: