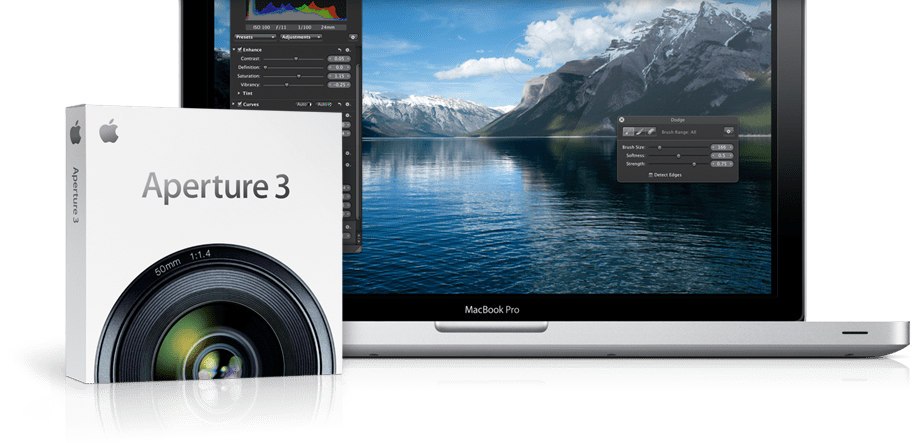 Introducing Aperture 3 with Over 200 New Features
For those of you long time users of Aperture, Apple's complete photography editing suite, that haven't gotten the chance to explore some of the new features of the recently released Aperture 3, allow us. Below is a short preview of some of the 200 new features that have been introduced with the latest installment of Aperture. Look below for the link to the free 30-day trial to get started right away.
Organize photos using face detection and recognition tools. – This is essentially the same technology introduced in iPhoto for iLife 09' and features the ability to automatically tag, organize, and edit photos in groups with the use of some pretty impressive facial recognition features.
Places
Use GPS data to explore photos by the location where they were shot. – Again, a feature familiar to us from iPhoto 09' that was obviously always going to make its way over to Aperture and is quite welcome.
Brushes
Retouch precisely with nondestructive, edge-aware brushes. – Pretty self-explanatory.
Adjustment Presets
Choose from dozens of professional imaging effects. Or create your own.
Use every inch of your brilliant Mac display to browse and edit. – True full screen browsing is something that is a complaint for many Mac users regarding many different apps and browsers. This will most likely become a feature Aperture users didn't know how they lived without and otherwise just makes the experience of the UI much more enjoyable when editing photos on an iMac or Apple Cinema Display.
Advanced Slideshows
Create slideshows with photos, HD video, titles, and layered soundtracks.
Similar Posts: