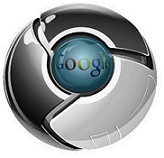 Google has played a vital role in the development of internet. Countless internet users use Google applications. From Gmail to Google Calendar, internet users benefit from Google applications every day. In short, Google's importance for today's internet user cannot be understated.
One of Google's greatly successful ventures is Google Chrome. An internet browser with remarkably fast responsiveness and page loading speeds, Chrome is today the default internet browser of many computer users. Chrome also supports extensions which, when installed, enhance the functionality of the browser often adding features which previous were not available in the browser itself.
Today we explore a Google Chrome extension that lets Google users connect to other Google applications via Chrome. The extension is appropriately titled GoogleAppsShortcuts.

Installing the extension is a simple process and it places an icon in your Chrome address bar.
Click on the icon for it to show you shortcuts to all the popular Google applications.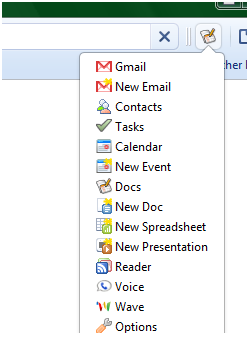 These shortcuts provide extremely easy access to our most favorite Google applications. We can access the OPTIONS and choose which shortcuts should be hidden:
This extension is a wonderful way to enhance your overall Google experience via Chrome; you should get it right away.
Similar Posts: