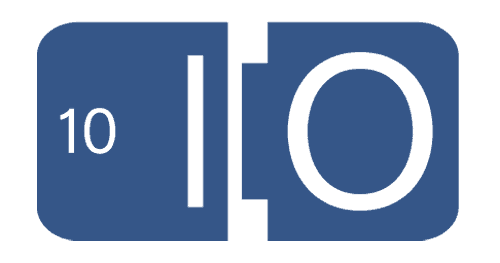 As soon as today's keynote started, we all immediately knew that today was going to be little on the slow side.  Vic Gundotra, VP of Engineering for Google, opened up today's keynote with an announcement that tomorrow's big keynote would be starting a half hour earlier (8:30 PST).  If that wasn't a big enough clue for you, he went on to say that "we wouldn't be disappointed" and "have a couple of surprises for you".  So looks like all the juicy stuff will be announced tomorrow.
This doesn't mean that today was boring, it just wasn't what we all were expecting.  With that being said, today's keynote focused mainly on the Web, and the future of the web browsing experience.  The big focus was on HTML5 and the impact it will have on web video.  YouTube will soon be supporting HTML5, meaning there will be no need for any 3rd part codecs or plug-ins.  With HTML5, you will be able to view the video simply in your browser.  HTML5 is taking off fast, we are sure to be seeing a lot more HTML5 integration in the coming months.
Google and its partners are making a big push towards an open source video format, called WebM.  WebM is based around the VP8 codec, which was developed by On2 Technologies, and we all know Google acquired them earlier this year, which was the perfect ingredient for the project.  Google has support from some big names.  Both Mozilla and Opera executives got on stage, and staked their support in WebM.  Its nice to see the big competitors working together on this.  The WebM format is meant to help the HD video movement.  After May 19th any video uploaded to YouTube from either Chrome, FireFox, or Opera browsers will be encoded in WebM.
Google also announced today that they were going to make the struggling Google Wave, available to everyone, starting today.  The all-in-one-communications platform was really hyped up when it was released, but it never caught on.  Google hopes they can change that, making it more widely available.  There will be an official press release later on today about the Google Wave push.
I think the biggest announcement came in the form of the new Google Chrome App Store.  With the Chrome App Store, Google is looking to compete with Apple's App Store.  With today's announcement, Google has started to lay the groundwork for its upcoming cloud based operating system, Chrome OS.  The Chrome Web Store, which will be available soon, will make it easy for web surfers using the Chrome browser, to find Web apps and purchase them with no hassle.
On a similar front, I forgot to mention that Gmail will be getting 3rd party extensions, that will make it whole lot easier to compose email messages.  One of the extensions that was demoed today was File API that enables the users to drag-n-drop images into their email messages.
All and all today was a well rounded experience for web developers and the future of web video.  Now of course tomorrow we can expect the Android 2.2 announcement, a Google Smart TV, which I read today might not be powered by Android after all, and we should also see some Adobe Flash announcements.  I'm sure there will be some more surprises we're not even thinking of right now.  Stay tuned we will have tomorrow's rundown for you, right as it happens.
[via Google Developers Channel]
Similar Posts: