It didn't take long after Google made the Gingerbread source code available in AOSP, that developers got to work and started porting it to some of the popular Android handsets.  A few hours after the release, we reported that Samsung Galaxy S was the first device to get a stock version of Android 2.3 running.  Which makes perfect sense, seeing how the Galaxy S is very similar to the Nexus S.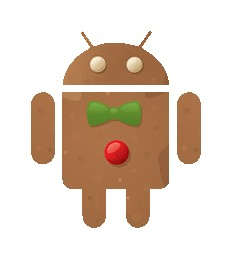 Top developers for each of their respective handsets got work, and throughout this past weekend more and more devices got a little taste of Gingerbread.  Interestingly enough the only non-Android device to get a successful Gingerbread port was non other than the HTC HD2.  Really out of all of the devices that running Android 2.3, the HD2 has the most features working.
I know it sounds strange, but the HD2 port has all of the following working: phone, 3G data, audio playback, bluetooth, wi-fi and 720p HD video playback.  If don't own a HTC HD2 but you do have a Android phone and are wondering if you can install a version of Gingerbread, check out the recently updated list of device of successful Gingerbread ports.
Samsung Galaxy S

HTC HD2

Google Nexus One

HTC Desire

HTC EVO 4G

HTC Incredible

HTC Dream
A fair warning to those that are new to the Android hacking scene, most of these Roms have a lot missing and are not too stable either.  You need to have a fairly high level of Android experience before you decide to flash one of these Roms.  It's also being reported that some of the procedures are somewhat dangerous.  So please read all directions and be careful, you don't want a bricked device right before the holidays.
[via XDA]
Similar Posts: