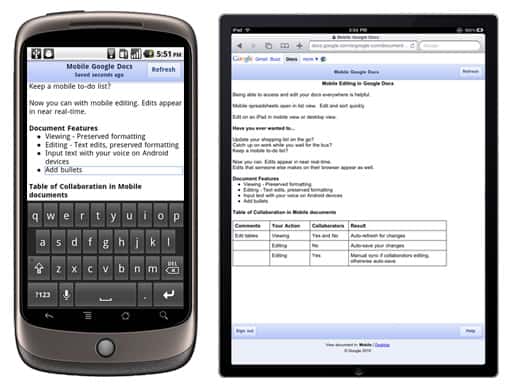 Google has finally implemented support for real-time editing of Google Docs on mobile devices, including Android devices running Froyo, and iOS devices running iOS 3.0 or higher including iPhone, iPad, and iPod touch.
There is also a new mobile UI for the service to make things work a little smoother when editing on the go, as well as text input via voice recognition for Android users. The roll out for mobile support of Google Docs editing will take place over the next few days, and is currently only available to English speaking users.
To use Google Docs on your mobile device of choice, point your mobile browser to docs.google.com.
Similar Posts: