More speculation on the possible final specs of the iPad and how they differ from test models shown at the launch event has been circulating online. With the biggest disappointment feature-wise on the device being lack of a camera, leave it up to those who cant wait for it's release to find signs of a part that may hold a Macbook like camera in the final release of, possibly, the 3G iPad model.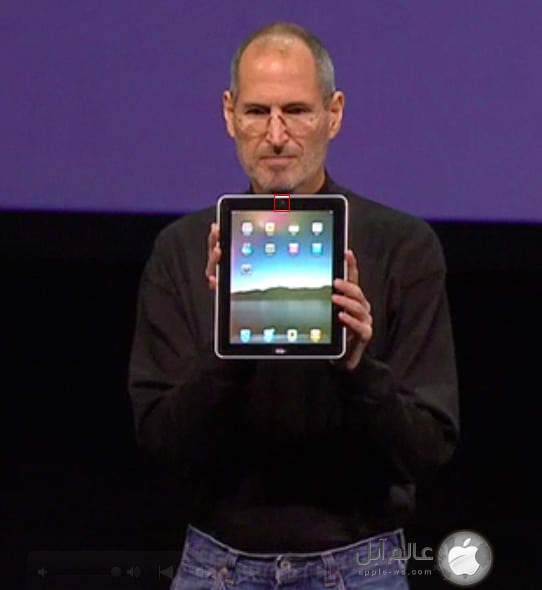 A still frame of Steve Jobs holding the iPad at the launch event last week (see above) shows what might possibly be a camera sized hole in the upper bezel of the device when in portrait mode. While many other photographs from the event didn't catch what's shown in the picture above, there are other clues that point to this not necessarily being another hoax wrapped in speculation from iPad camera hopefuls.
Mission Repair reported on their http://blog.missionrepair.com/ page that they had received a shipment of iPad parts. To their surprise, the inner metal frame appeared to have a spot ideal for a MacBook style camera. Keep in mind that similar parts have been found in prototype parts of iPods and iPhones in the past that ended being released without cameras just a short while later. However, for now this is yet another sign that the final release of the iPad may include camera capability.
With the 3G models of the iPad getting some negative attention online for the extra $130 they will cost upon release, some analysts are speculating a camera may make the extra money make a little more sense. This is considering the GPS and 3G radio are reportedly valued at $10-$20.
We want to know what you think… Should and or will the iPad have a camera upon release?
Similar Posts: