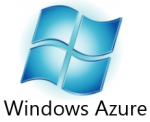 In past we had covered and utility Cloudberry Explorer for Azure Blob Storage. Today we are with two open source utility for Azure storage, Azure Blob Uploader & Azure Blob Compressor. Azure Blob Uploader application was designed to be a tool for uploading large size blobs, as blocks of data to the Windows Azure Blob storage. If the upload fails in the middle, the tool should resume the upload from where it failed.
The Azure Blob Compressor application was developed to help you upload large size files to Windows Azure blob storage in compressed/uncompressed format using the .NET GZIP compression libraries. These compressed files can then be downloaded in their original format.
Azure Blob Uploader
Azure Blob Compressor
Download Azure Blog Uploader & Compressor.
Similar Posts: