Almost every existing Android phone has been rooted to empower owners to tether, backup or do the things restricted by phones. This also includes recently announced Google Nexus One. Though android phones have been first choice of geeky users but it has slowly penetrated into the normal users mind who cannot go through the hassle of rooting process.
For those users here is first GUI based tool Android 4 Dummies for unlocking, updating, restoring, flashing of the Google Nexus One and other HTC androids phones that uses ADB / Fastboot Commands. As of now Android 4 Dummies is only available for Windows and Mac OS X version will be soon available in near future.
With Android 4 Dummies you can flash ROMs using image file or zip file method. It also has an option to restore Rom from old backups.
Android 4 Dummies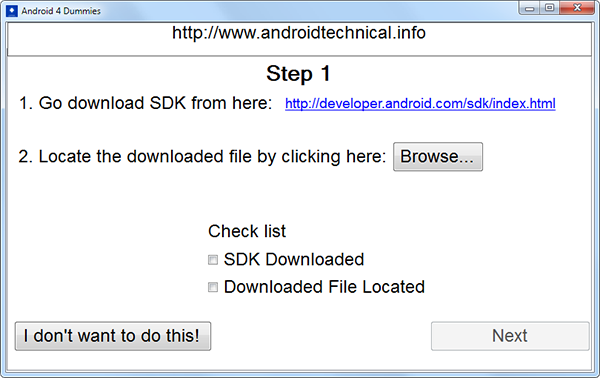 Download Android 4 Dummies Tool to Unlock, Restore & Flash Rom for Nexus One (via AndroidHeadlines).
Similar Posts: