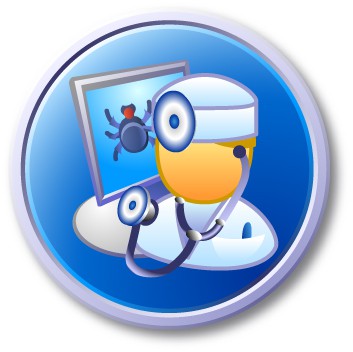 There are tons of spyware and malware programs.  Some of them good, and some of them not so good.  One of the best is certainly Spyware Doctor 2011.  It's one programs on everyones list of essential downloads.
PC Tools' Spyware Doctor 2011 is an award winning antispyware application, offering powerful antispyware protection with minimal impact to your PC.  It's a complete program offering spyware removal, detection and blocking, in one great package.
Personally I don't like to run antispyware and antivirus programs on my main systems, they always seem to be resource hogs.  But when I do use or run a security program, Spyware Doctor is on that short list.
Anyways I'm sure a lot of you guys use it also, and would love to get a free year of Spyware Doctor for Microsoft Windows.  Here's how you get it:
This giveaway of free license key of Spyware Doctor 2011 is valid only for German Users, so make sure that you use any of the German Proxy service like German Proxy.
Now, visit the Promotional Page.
Once the PC Tools promotional page is opened, you need to enter all the details. If you want to enter a German address you can, or you can enter your own.
Check your email, you should instantly receive the license code in your inbox (remember check your spam folder, thats where mine was)
Now download the Spyware Doctor setup installer from PC Tools' site
Install and enter the free license your recieved, if all goes accordingly, it should be valid for 1 full year!
[via pcsplace]
Similar Posts: